Do you need to create information leaflets for your business? Are you struggling to find the time or your artistic touch to create some information leaflets? If you answered yes to either of these questions or even find yourself searching for a reputable company that will design, create and print your required leaflets for a similar reason, then there is no need to look any further because we have found the highest recommended marketing, design, prints and signs provider, right here in Kensworth, Bedfordshire. Welcome to C2 Group, discover our story today.
Tell your Audience Everything they Need to Know with Information Leaflets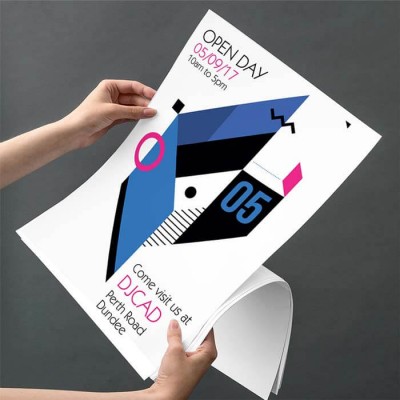 Here at C2 Group, we understand that getting your business, organisation or event off the ground is often a long process but did you know there are many efficient ways to spread the word about your company, your plans and your mission? How about using creative ways to advertise your service such as leaflets, marketing or signage?
Now, we know what you are thinking, you haven't got the time to design, create, print and distribute leaflets, or you don't know where to even start? Well, there is no need to panic because that is where our team of highly knowledgeable and talented designers and producers at C2 Group come in.
With a great selection of advertisement resources on offer, we can create your information leaflets from a simple description of the style and story you are looking to share with your new, existing and prospective customers, all thanks to our dedicated design team. Not only that, but once you are happy with the information leaflets we have created, we will even print your required amount and send them straight to your door; that is part of the next level customer service you are guaranteed here at C2 Group.
Help us to Create your Ideal Information Leaflets
C2 Group wants our advertising and promotional services to be accessible and easy to use for all of our customers, therefore not only have we got the supply of your required leaflets covered but we will also go that extra mile to make the process as stress free as possible by offering our first class design services too.
In order to create information leaflets that match your specifications down to the smallest detail, our team will benefit from speaking to you so we can get the best understanding of what you are trying to achieve from your information leaflets. 
Which is also why we encourage you to get in touch with us directly, by giving us a call today on +44 (0) 1582 793 000, emailing us at info@c2.group or by heading over to our website and completing our online contact form in as much detail as possible. 
Once a member of our team has received the relevant information they need to fulfil your enquiry and generate a suitable quote, we will work with you and guide you through the process we will follow to ensure we create the information leaflets you have been dreaming of.