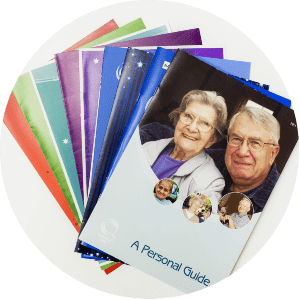 What were they looking to achieve?
The relationship with Quantum Care all started with a discovery meeting – exploring what they did and looking at the art of the possible.
Quantum were keen to demonstrate their brand and the values that they held. They had a vision to place residents at the heart of our work and wanted to promote this.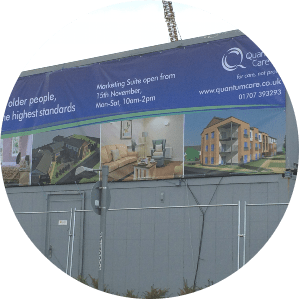 Initially we started to produce booklets and newsletters promoting the Quantum work within the care homes themselves. But as our knowledge of Quantum increased and our relationship with them grew, we moved from being a product provider to a partner of theirs. Today, with nearly 50 sites, we look after all of Quantum's print management working together to create solutions that are unique to their business; from business stationery to bespoke drugs dispensing forms, from invites for charity events to on site hoarding boards for new builds.
"At Quantum Care we use Printforce for a broad range of printing requirements from business cards to brochures. We always receive an excellent level of product and service and they often go above and beyond to meet last-minute deadlines."
STILL DON'T KNOW WHAT YOU NEED?
Brands we've made amazing!